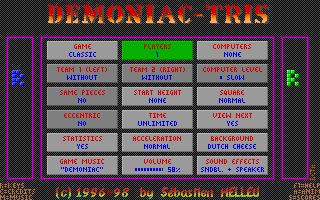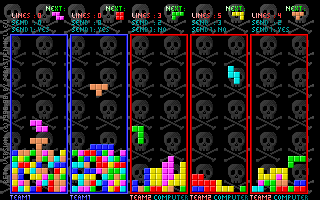 The game
A "tetris like", one of the best in the world… after FlashTris of course!
Plus
game finished!
network game (local network with IPX)
5 players by PC (40 with network)
computer reflexion
powerful configuration
OS
Dos (native)
Windows / Linux / BSD / BeOS (with DOSBox)
Programming language
Pascal (9200 lines), result of 3 years' work.
Download
dtris.zip (485.6 KB)